Home

chevron_right

NaijaBet
NaijaBet Sportsbook Overview
Updated 24 July 2023
NaijaBet is a prominent online sports betting platform based in Nigeria. Established to provide a thrilling and secure betting experience to its users, NaijaBet has grown to become one of the leading bookmakers in the African continent.
The platform offers a wide array of sports and events to bet on, including football, basketball, tennis, rugby, and many more, catering to the diverse interests of its vast user base.
NaijaBet is renowned for its user-friendly interface, making it easy for novices and experienced bettors to navigate through the platform.
It offers competitive odds and a variety of betting options, ranging from single bets to accumulators, thus providing opportunities for strategic betting. NaijaBet is committed to promoting responsible gambling and provides several tools and resources to help its users bet responsibly.
With its robust customer service, secure payment options, and commitment to fair play, NaijaBet continues to set the bar high in the online sports betting industry.
What We Like About NaijaBet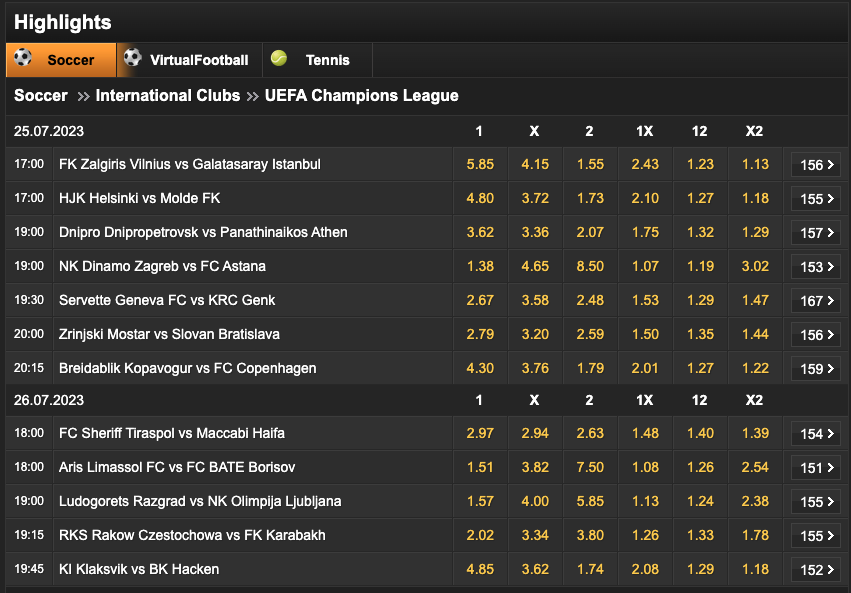 Wide Range of Sports and Events: NaijaBet offers a vast selection of sports and events to bet on, including popular ones like football, basketball, and tennis, as well as less common ones. This diversity caters to a broad spectrum of interests and preferences among bettors.
User-Friendly Interface: The platform is designed to be easy to navigate, even for beginners. This makes the betting process straightforward and enjoyable.
Competitive Odds: NaijaBet offers competitive odds, which can lead to higher potential returns for successful bets.
Responsible Gambling Advocacy: The platform promotes responsible gambling and provides tools and resources to help users manage their betting habits effectively.
Excellent Customer Service: NaijaBet has a robust customer service system, including live chat support, which can quickly resolve users' issues or queries.
What We Don't Like About NaijaBet
Limited Promotions: Compared to other betting platforms, NaijaBet might offer fewer promotional offers or bonuses, which can be a drawback for users attracted to these incentives.
Geographical Limitations: While NaijaBet is a leading platform in Nigeria and some other African countries, its services may not be available or may be limited in other regions. This restricts the platform's global reach.
NaijaBet Licencing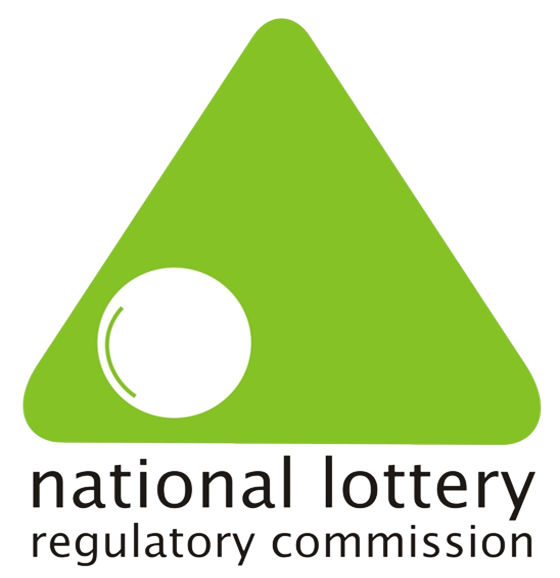 NaijaBet.com, a registered trademark of NaijaBet Limited, is a company incorporated under the laws of Nigeria with Reg No RC1275078. The company operates under the strict regulations and standards set by the Nigerian government, ensuring a safe and fair betting environment for its users.
NaijaBet Limited is licensed by the Federal Government of Nigeria under the National Lottery Act 2005, with license number 0001013. This license authorises the company to offer sports betting services, demonstrating compliance with the Nigerian betting industry's legal requirements and regulatory standards.
NaijaBet Registration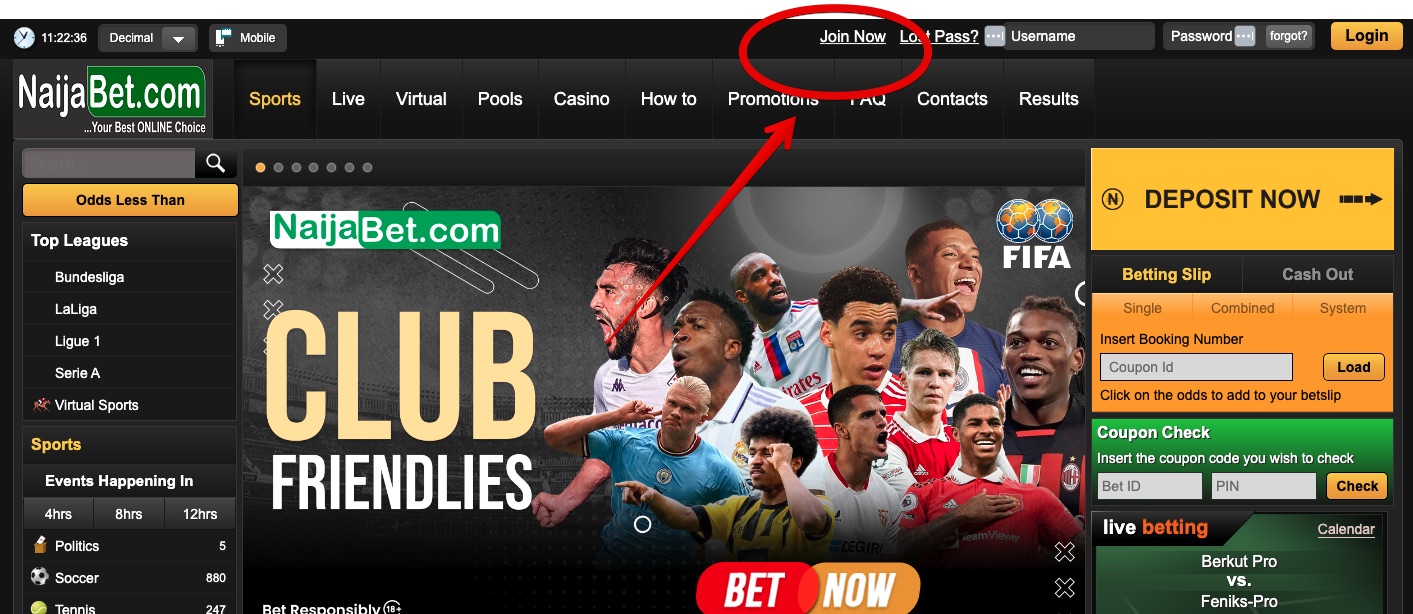 Start the Registration Process: Navigate to the NaijaBet website. Look for the "Join Now" button, usually located at the top right corner of the homepage, and click on it.
Fill in Personal Data: You will be directed to a registration form. Start by filling in your personal information:
First Name: Enter your first name as it appears on your official documents.
Last Name: Enter your last name or surname.
Email: Provide a valid email address. This will be used for account verification and communication purposes.
Mobile Number: Enter your mobile number starting with 'O' followed by the rest of the digits (e.g., OXXXXXXXXXX).
Provide Account Data: Next, you will need to create your account credentials:
Username: Choose a unique username for your account. This will be your identity on the platform.
Password: Create a strong password for your account. A combination of letters, numbers, and special characters is recommended to enhance security.
Verify Password: Re-enter the password you created to confirm it.
reCAPTCHA: Complete the reCAPTCHA task to verify that you're not a robot. This is a security measure to prevent automated sign-ups.
Accept Privacy and Terms: Before proceeding, you must agree to NaijaBet's terms and conditions and privacy policy. Make sure to read these documents thoroughly before agreeing to them.
Confirmation: Check the boxes to confirm that you are over 18, have read and accepted NaijaBet's general terms and conditions, and agree to receive information from the company. Remember, you can cancel the information service anytime in your account settings.
Complete Registration: Finally, click on the "Register Now" button to submit your registration. You may need to verify your account through an email or SMS message sent by NaijaBet before you can start betting.
Providing accurate information during registration is crucial, as this will be used for account verification and withdrawal processes.
Deposits and Withdrawals on Your NaijaBet Account

Depositing Funds on NaijaBet.com
The minimum deposit you can make on NaijaBet is ₦100. The maximum deposit is dependent on your daily transaction limit.
You can deposit funds using several methods:
Online payment via ATM Card 1 or PAYSTACK portal on the website.
USSD codes, which vary depending on your bank.
Mobile/online transfer or cash deposit into NaijaBet's bank accounts.
Using the Opay app.
Through First Bank online channels.
There are no charges on payments made via ATM Card 1, PAYSTACK, and Direct bank transfer. However, USSD payments incur a standard service charge of ₦20 by your bank.
Deposits made online using ATM Cards, and PAYSTACK are instant. USSD options are also fast and instant. Your account will be credited once the money is reflected in the NaijaBet bank account for bank transfers.
NaijaBet Deposing Guides
Online Deposit Using Naira MasterCard or VISA ATM Card
Log into your NaijaBet account.
Click on "Deposit Fund" and select "ATM Card 1/ ATM Card 2/ Paystack".
Enter the desired deposit amount and proceed to a secure Payment Portal.
Choose Interswitch, MasterCard, or VISA as your payment gateway and click "MAKE PAYMENT".
Enter your card details and confirm the payment.
Check your NaijaBet account to confirm the successful transaction.
Option B: Bank Deposit
Deposit into NaijaBet's Access Bank or GTBank accounts using your username.
Log into your NaijaBet account, click "Deposit Fund", then select "Bank Transfer".
Enter your deposit details and submit.
The admin will confirm your deposit in the bank account upon receipt.
GTBank 737 USSD Platform
Dial 73750AMOUNT46# from your registered GTBank phone number.
Enter your NaijaBet Username as the REFERENCE I.D.
Enter the last four digits of your GTBank Debit Card to proceed with the payment.
M Cash USSD Platform
Dial the USSD code corresponding to your bank from your registered phone number.
Select your bank and the account to be debited.
Enter your date of birth and create a PIN/PASSCODE for subsequent payments.
OPay App
Download the OPay app and locate the "Betting" icon.
Select NaijaBet from the dropdown menu.
Enter your NaijaBet username, the amount you want to fund, and click "next".
Select your payment option and click "Pay now".
Note: Only Nigerian debit cards are accepted on NaijaBet.com.
Withdrawing Funds from NaijaBet.com
The minimum payout you can request on NaijaBet is ₦500, while the maximum payout is ₦25,000,000 (₦1,000,000 per day).
Withdrawals are processed instantly and can take up to 24 hours every day of the week, including Sundays.
There are no fees for withdrawal. It is free.
Note: You can only withdraw your deposit if you have placed bets with it.
If you encounter any issues where you get debited and do not receive value, contact NaijaBet immediately so they can confirm and credit your account appropriately.
Let's take a closer look at NaijaBet
Established in 2009, NaijaBet has served sports enthusiasts for over a decade, providing a secure and exciting platform for betting on various sports and events. The platform has a user-friendly interface to ensure a seamless betting experience for both beginners and experienced bettors.
Over the years, NaijaBet has gained a reputation for its competitive odds, robust customer service, and commitment to promoting responsible gambling. Join us as we explore the origins, growth, and unique features of NaijaBet, providing a comprehensive insight into what makes it a preferred choice for many bettors.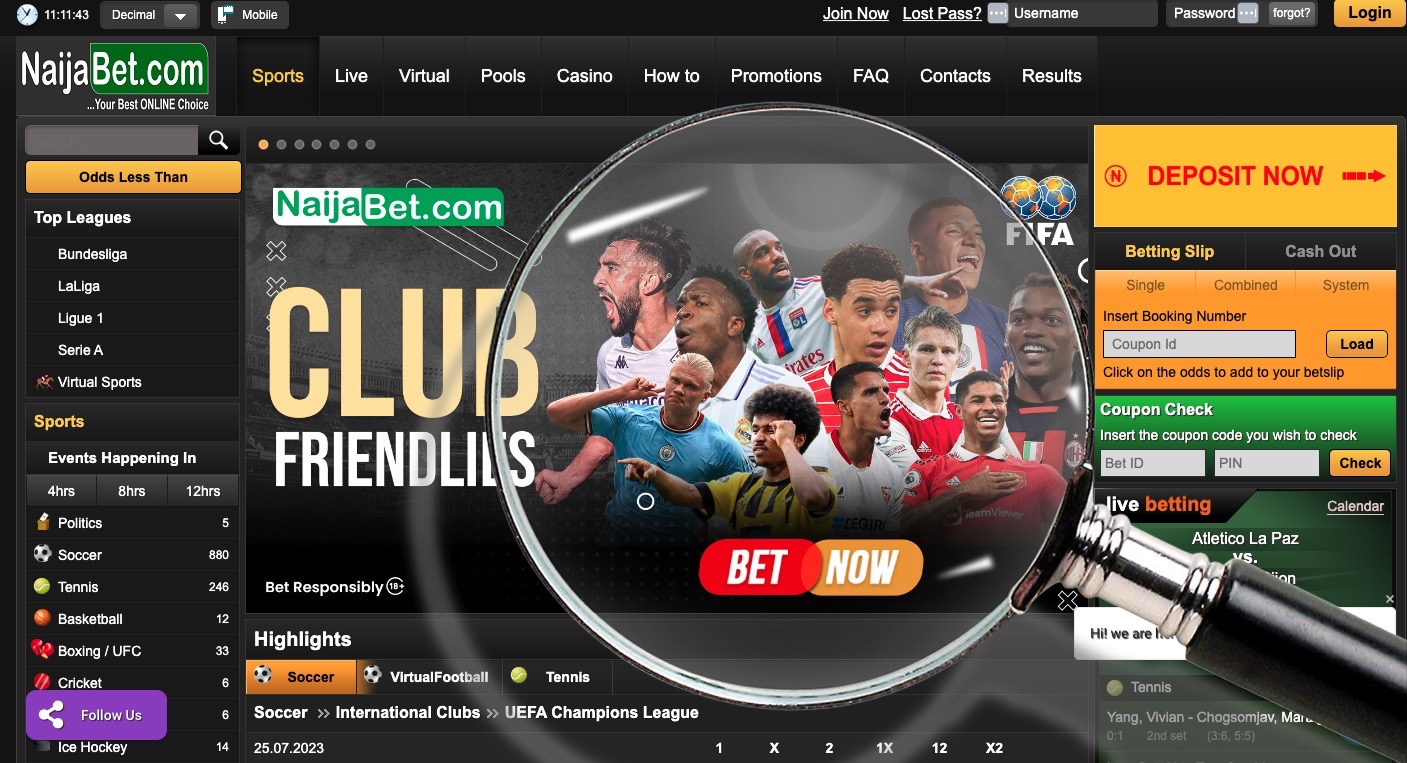 General NaijaBet Rules
The company also reserves the right to close any account without explanation and declare a betting event void under certain circumstances, such as distortion impacting the outcome of a betting event or if an event does not occur in the expected venue.
Users are prohibited from transferring funds from their accounts to other users or receiving money from other users into their accounts. NaijaBet also reserves the right to limit, restrict, or decline wagers.
The company has a strict policy against operating more than one account. Violating this rule can lead to permanent account disablement and forfeiture of funds.
NaijaBet also has rules for placing bets, account management, minimum stakes, maximum payments, non-sporting events, bonuses and promotions, palpable errors, publicity operations, dispute resolution, cookies, security, data protection, and a glossary of bets.
In disputes, NaijaBet's server records act as the final authority. The company is not liable for any IT failures or inaccuracies in the information provided. Users must notify NaijaBet promptly of any sum credited to their account in error.
NaijaBet on TrustPilot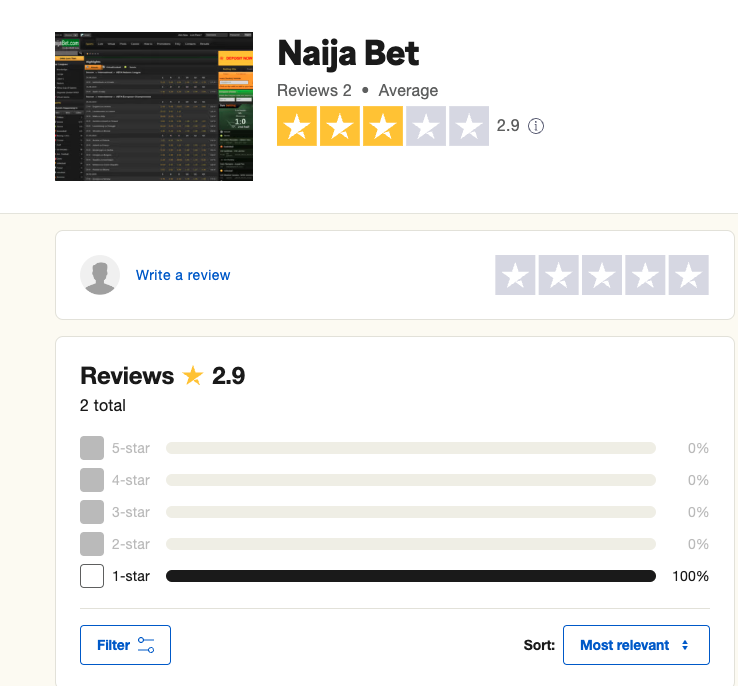 NaijaBet, a Nigerian online betting platform, has received some negative feedback on Trustpilot, with only two comments at the time of writing. The complaints primarily revolve around allegations of the platform being a scam, with users claiming they were denied their winnings for larger bets while smaller wins were paid out. One user claimed to have lost over 120,000 NGN and accused NaijaBet of being a scam.
However, it's important to note that these comments represent a tiny sample size and may not accurately reflect the overall user experience on NaijaBet. Often, platforms like Trustpilot attract comments from disgruntled users who have had negative experiences, while satisfied customers may feel free to leave a review.
Therefore, while these complaints should be considered, they should not be the basis for judging the platform. More comprehensive and balanced feedback from a more significant number of users would be needed to make a fair assessment of NaijaBet's trustworthiness and reliability.
NaijaBet Sportsbook
NaijaBet is a well-regarded sports betting platform recognised for its extensive range of options and intuitive user interface. It operates within the bounds of relevant regulations, ensuring a secure and legal betting environment.
The site's sportsbook is its standout feature, boasting over 20 sports and political events for wagering. It offers a diverse array of betting markets, appealing to various tastes among bettors.
NaijaBet is committed to continuous improvement, emphasising localisation to meet the unique requirements of different geographical areas.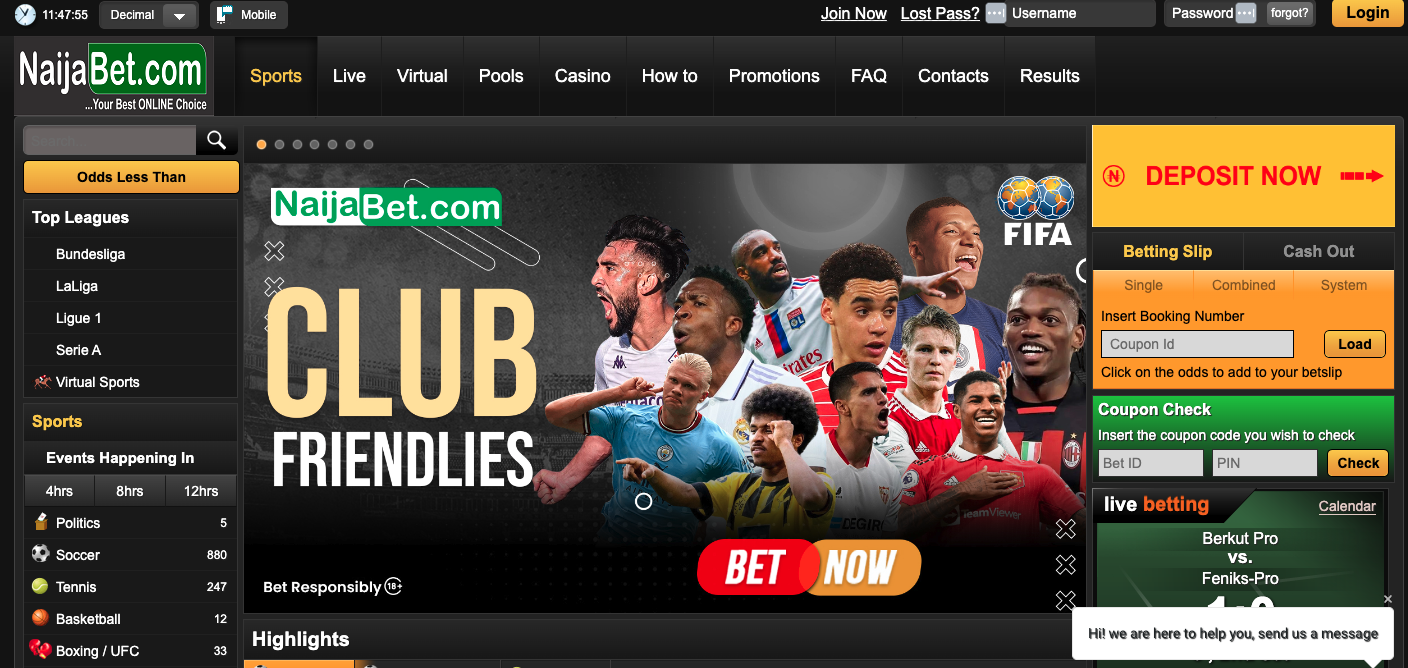 NaijaBet Football Betting
NaijaBet's soccer betting platform stands out for its extensive coverage and variety. It offers betting options on leagues and tournaments from around the globe, including the English Premier League, La Liga, Serie A, and the Champions League.
Bettors can wager on various outcomes, from match results and goal totals to player performances and in-play events. The platform's user-friendly interface and detailed statistics make it easy for novice and experienced bettors to make informed decisions.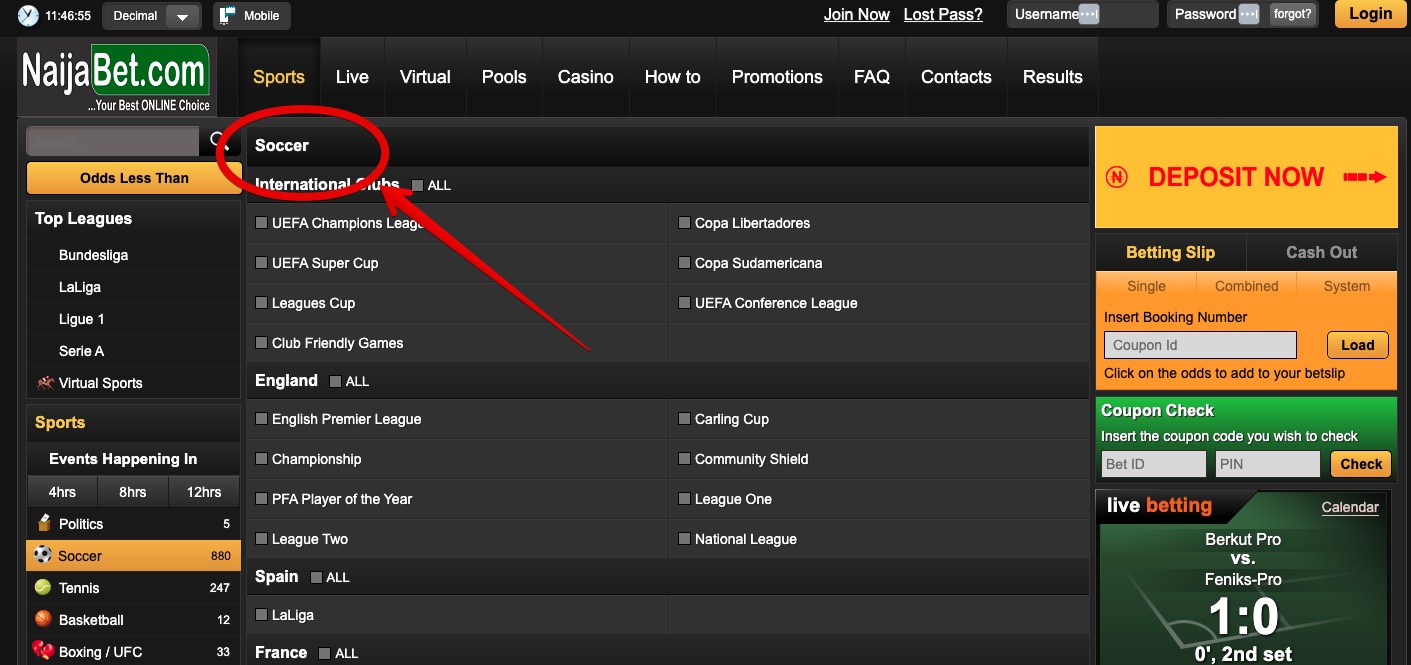 NaijaBet Basketball Betting
Basketball betting on NaijaBet is a thrilling experience, with a focus on major leagues like the NBA, EuroLeague, and various national leagues. The platform provides betting options, including point spreads, over/under totals, and player-specific bets.
Live betting is also available, allowing bettors to place wagers as the action unfolds on the court. With its comprehensive coverage and real-time updates, NaijaBet offers a dynamic basketball betting experience.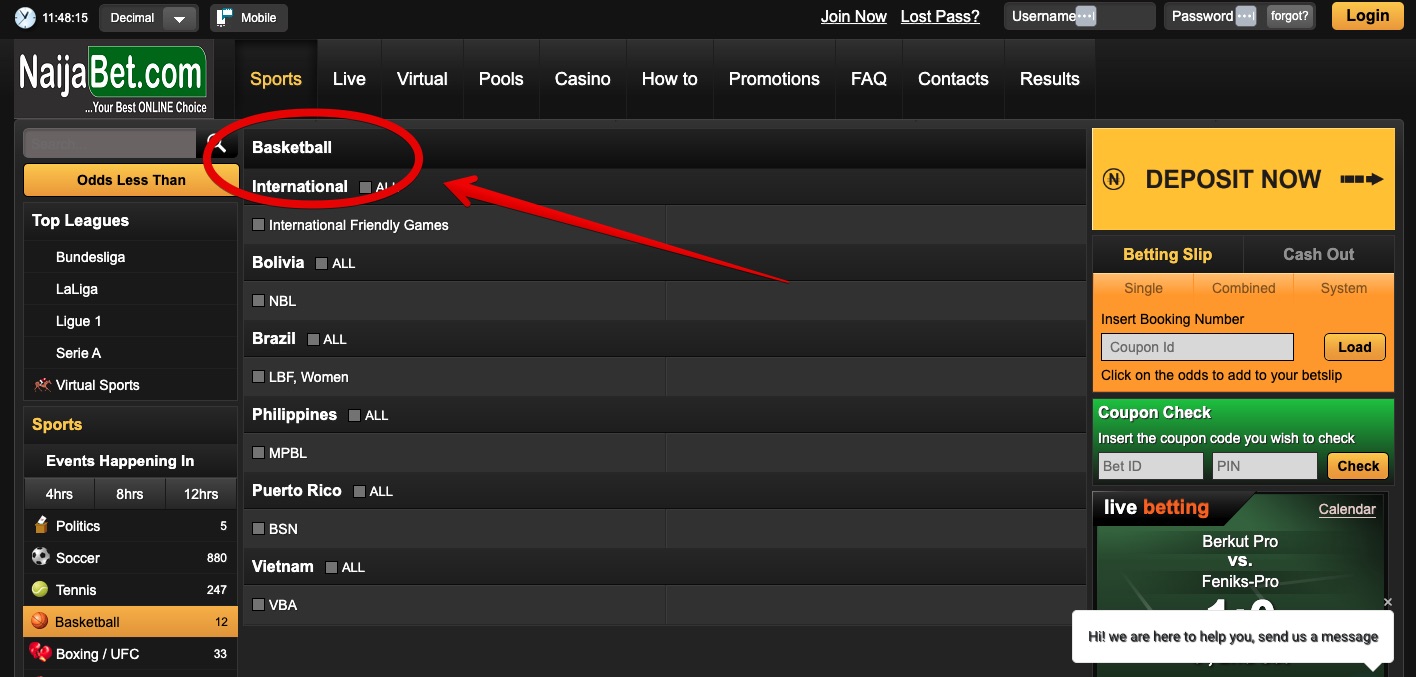 NaijaBet Tennis Betting
Tennis enthusiasts will find NaijaBet's tennis betting platform appealing. It covers all major tournaments, including the Grand Slams, ATP, WTA tours, and smaller events worldwide.
The platform offers a variety of betting options, from match winners and set scores to more specific markets like tie-breaks and individual player performances. Live betting is a crucial feature, enabling bettors to wager on matches in progress with constantly updated odds.
NaijaBet's tennis betting platform combines depth of coverage with a user-friendly interface, making it a top choice for tennis betting.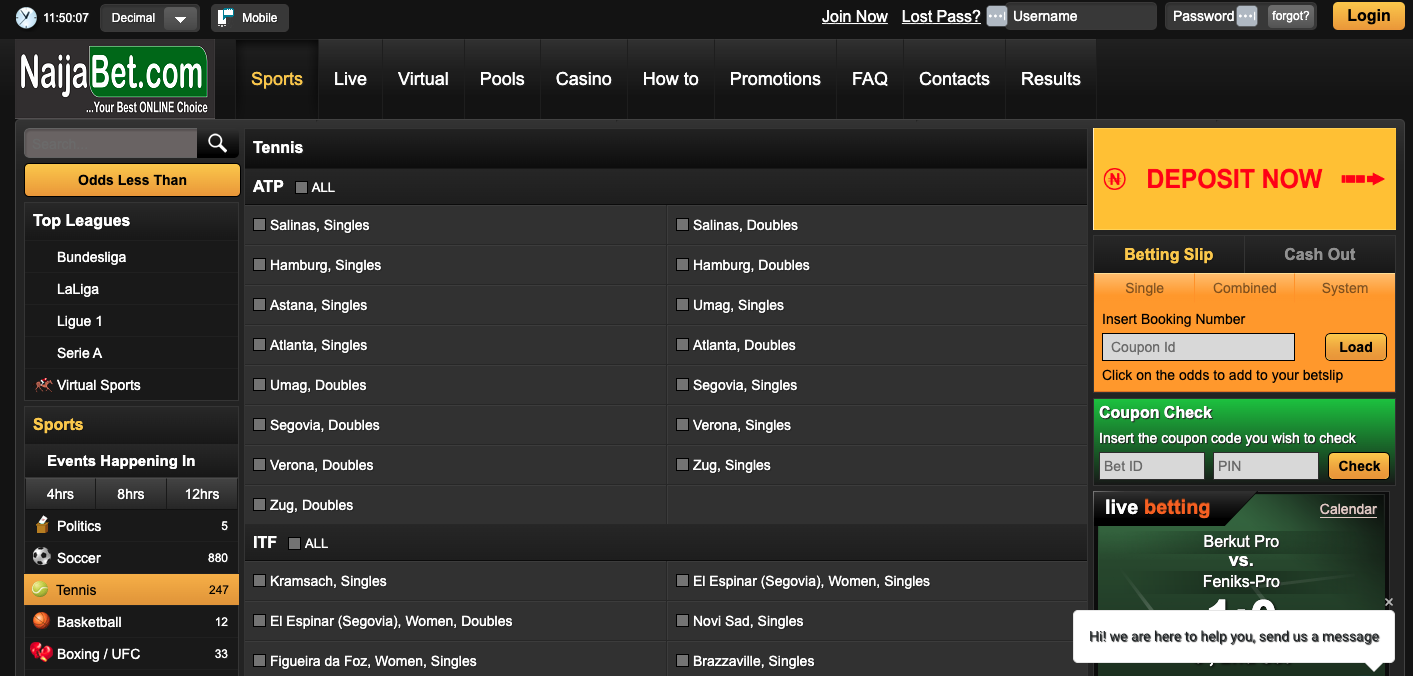 NaijaBet Live Betting
Live betting on NaijaBet is an exhilarating feature that allows bettors to place wagers on events as they unfold in real-time. This dynamic form of betting offers a unique thrill as the odds fluctuate based on the ongoing action in the game.
Whether soccer, basketball, tennis, or any other sport, live betting is available across various events. Bettors can make decisions based on the live action, adjusting their strategies as the game progresses.
This feature is complemented by real-time statistics and updates, providing bettors with the necessary information to make informed decisions. NaijaBet's live betting platform is intuitive and responsive, ensuring a seamless betting experience for all users.
In addition to its myriad features, NaijaBet's live betting stands out as a crowd favourite. This feature lets you wager on sports events as they occur, allowing bets to be placed and adjusted throughout the event's duration.
To engage in live betting, sign into your NaijaBet account and navigate to the "Live Betting" section. Here, you'll find a list of all ongoing live events. Choose your desired event, select your market, input your stake, and hit the "Place Bet" button. This dynamic betting experience allows you to react to the game's progress in real-time, adding an extra layer of excitement to your betting journey.
NaijaBet Cash Out
NaijaBet's early cash-out feature is a significant advantage for bettors. This function allows you to secure a portion of your potential winnings before the conclusion of your bets. If your bet is performing well but you're worried about the remaining matches, you can use the early cashout option to settle your bet and get paid immediately.
Conversely, if your bet isn't going as planned, you can use this feature to recover a part of your stake. This gives you more control over your bets and can help mitigate potential losses. It's important to note that the cash out amount offered will depend on the live status of your bet and may be more or less than your initial stake.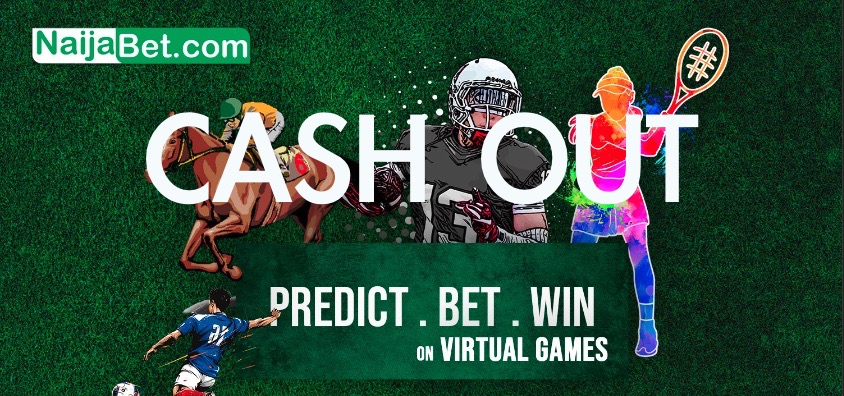 To utilise the early cash out feature on NaijaBet, navigate to the 'Cash Out' tab on your betting slip. You'll find a dropdown menu here listing all your active bets eligible for cash out. Select the bet you wish to cash out, review the offer, and confirm your satisfaction. This action will immediately end your selected bet, and the cash out amount will be credited to your NaijaBet account.
Remember, the decision to cash out is entirely yours, offering you greater flexibility and control over your betting strategy.
Cash Out Examples
Example 1
Imagine you've wagered ₦5,000 on Chelsea to triumph over Manchester United at odds of 2.40. Chelsea is leading 2-1 in the 81st minute, but Manchester United is on the offensive and looks poised to equalise.
By opting for Cash Out, you can secure your winnings at a reduced odds of 2.1 before the match ends. This means you'll receive ₦10,000 instead of the ₦11,000 you would have received from your original ₦5,000 bet. Still, you eliminate the risk of losing the entire bet if Manchester United scores a last-minute equaliser.
Example 2
You've placed a ₦5,000 treble on three football teams at odds of 23, with a potential return of ₦104,000 if all three teams emerge victorious. With five minutes remaining, all three teams lead 1-0, presenting a cash-out value of ₦81,000.
You could decide to cash out and take the ₦81,000. If one team conceded an equaliser after you cashed out, you would still retain the ₦81,000. However, if you chose not to cash out and the scoreline remained the same until the end of the matches, you would have received a return of ₦104,000.
NaijaBet Odds
In sports betting, odds play a crucial role as they indicate the potential returns on a successful wager. Often referred to as prices, odds signify the value of a bet on a specific outcome.
NaijaBet.com uses decimal odds, also known as Continental or European Odds, which are prevalent in Europe, Canada, and Australia. These odds represent the payout on a successful bet in decimal form, including the return of the stake.
For instance, if a user places an N1,000 bet on Barcelona to defeat Inter Milan at odds of 2.50 and Barcelona wins, the payout would be 2.50 x 1,000 = N2,500. This payout includes the original stake, meaning the user's actual earnings from the bet are N1,500.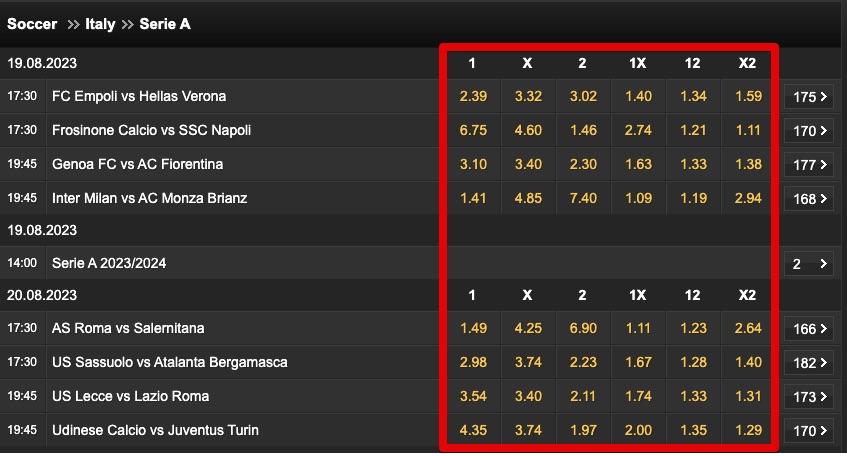 A comparison with other local and international bookmakers shows that Naijabet offers positively priced odds that align with the industry average. The average betting margins for football, tennis, and baseball are 97.5%, 87%, and 87%, respectively.
Virtual Sports on NaijaBet
NaijaBet's Virtual Sports section offers a variety of exciting games for users who enjoy fast-paced betting action. These games simulate real sports events and run continuously, allowing users to place bets and see results in minutes.
Virtual Football: This game simulates a real football match, complete with teams, players, and match events. The outcomes are determined by algorithms that ensure fairness and randomness. It's perfect for football fans who want to enjoy betting on their favourite sport anytime.
Dashing Derby: This virtual horse racing game provides all the thrill of an actual horse race. Users can place bets on their favourite horses and watch as the race unfolds in real time.
Motor Racing: For fans of high-speed action, the virtual motor racing game offers exciting races with various betting options. Users can bet on the race's outcome, driver positions, and more.
Platinum Hounds: This virtual greyhound racing game offers users the chance to bet on various outcomes, including the winning dog, the finishing order, and more.
The races are quick and exciting, making it a popular choice for many bettors.
Table Tennis: The virtual table tennis game simulates exciting matches between skilled players. Users can bet on the outcome of the match, the scores of the players, and other aspects of the game.
These virtual sports games offer a fun and exciting way to enjoy sports betting anytime, with quick results and a wide variety of betting options.
NaijaBet Casino
NaijaBet's Casino section, while compact, offers a carefully curated selection of 60 slots and instant games. These games are designed to cater to a variety of tastes and preferences, ensuring that every player can find something they enjoy.
From classic slot games that evoke the feel of traditional casinos to modern slots with exciting themes and features, there's something for everyone. The instant games offer quick, fun gameplay for those looking for a fast-paced gaming experience. Despite its smaller size, NaijaBet's Casino section delivers quality and variety, making it a worthwhile stop for any casino game enthusiast.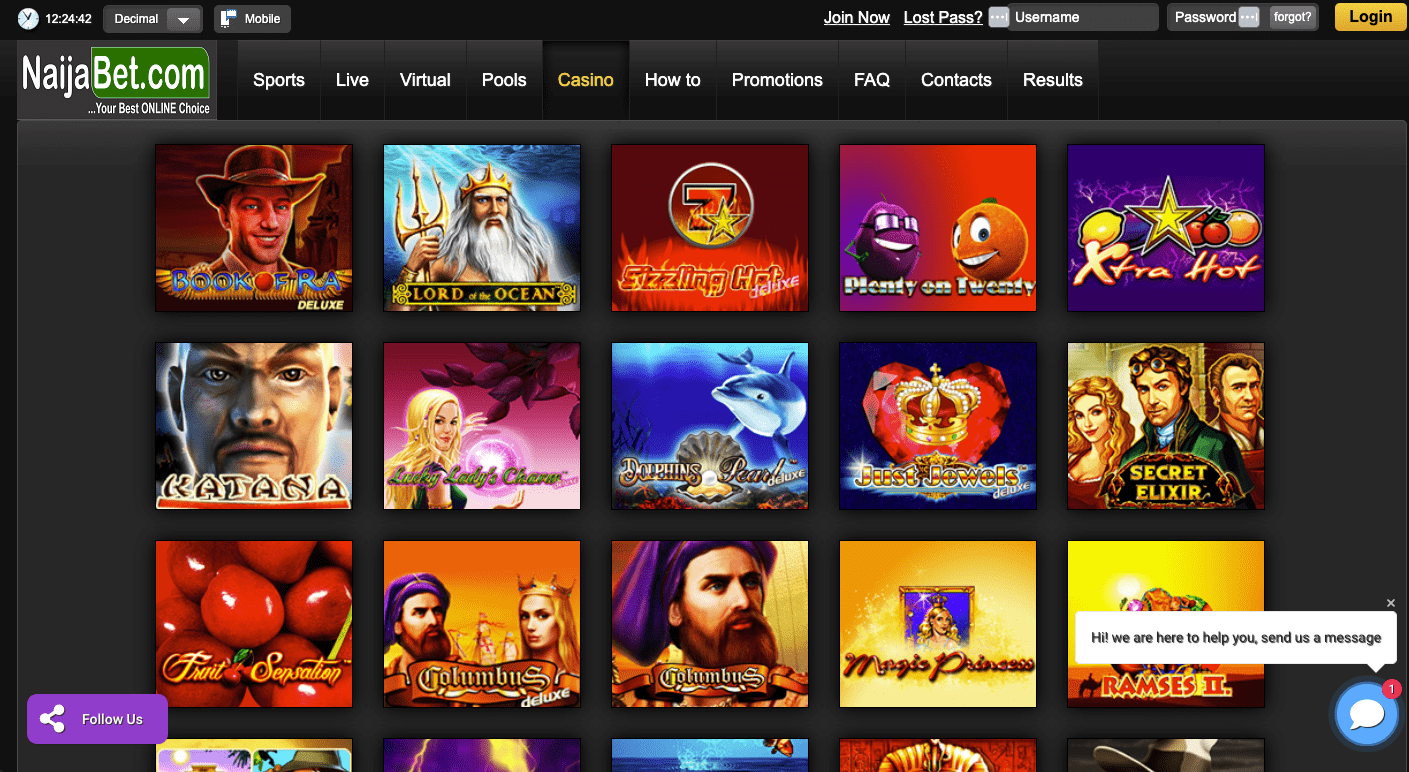 "Book of Ra": This is a highly popular slot game that takes players on an adventure into the mysterious world of ancient Egypt. The game is known for its exciting free spins feature, where one symbol can be chosen to act as an expanding scatter.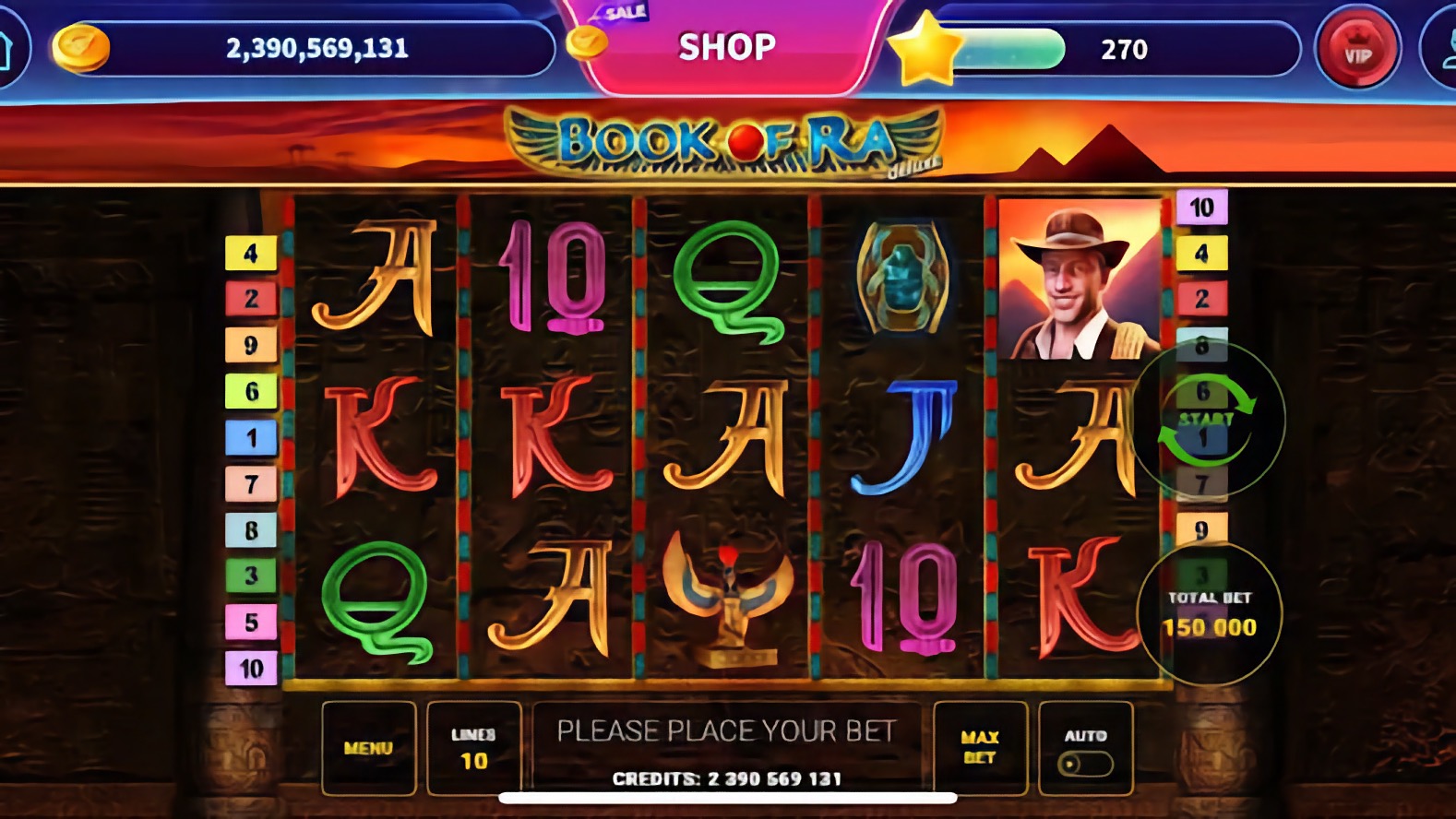 "Katana": This slot game transports players to the era of samurais and shoguns in feudal Japan. The Katana itself is a special symbol in the game that can trigger bonus rounds and free spins.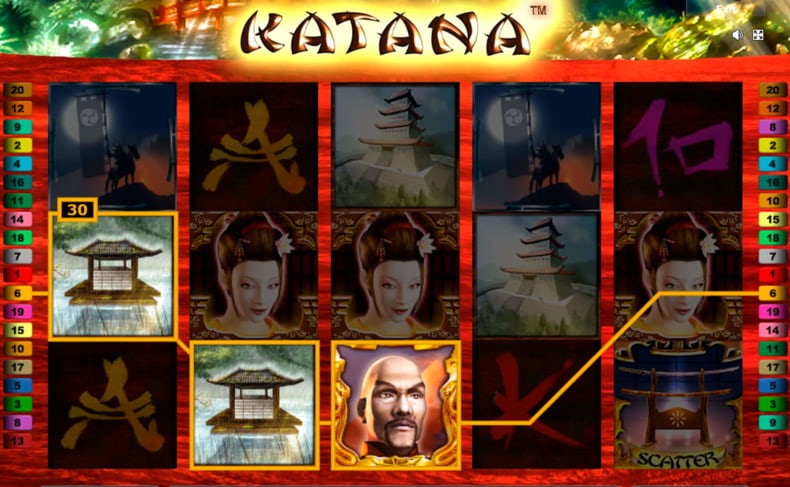 "Lord of the Ocean": This slot game is set in the deep, blue sea and is inspired by the mythological world of Poseidon, the Lord of the Ocean. It offers engaging gameplay with the potential for big wins through its free spins feature with expanding symbols.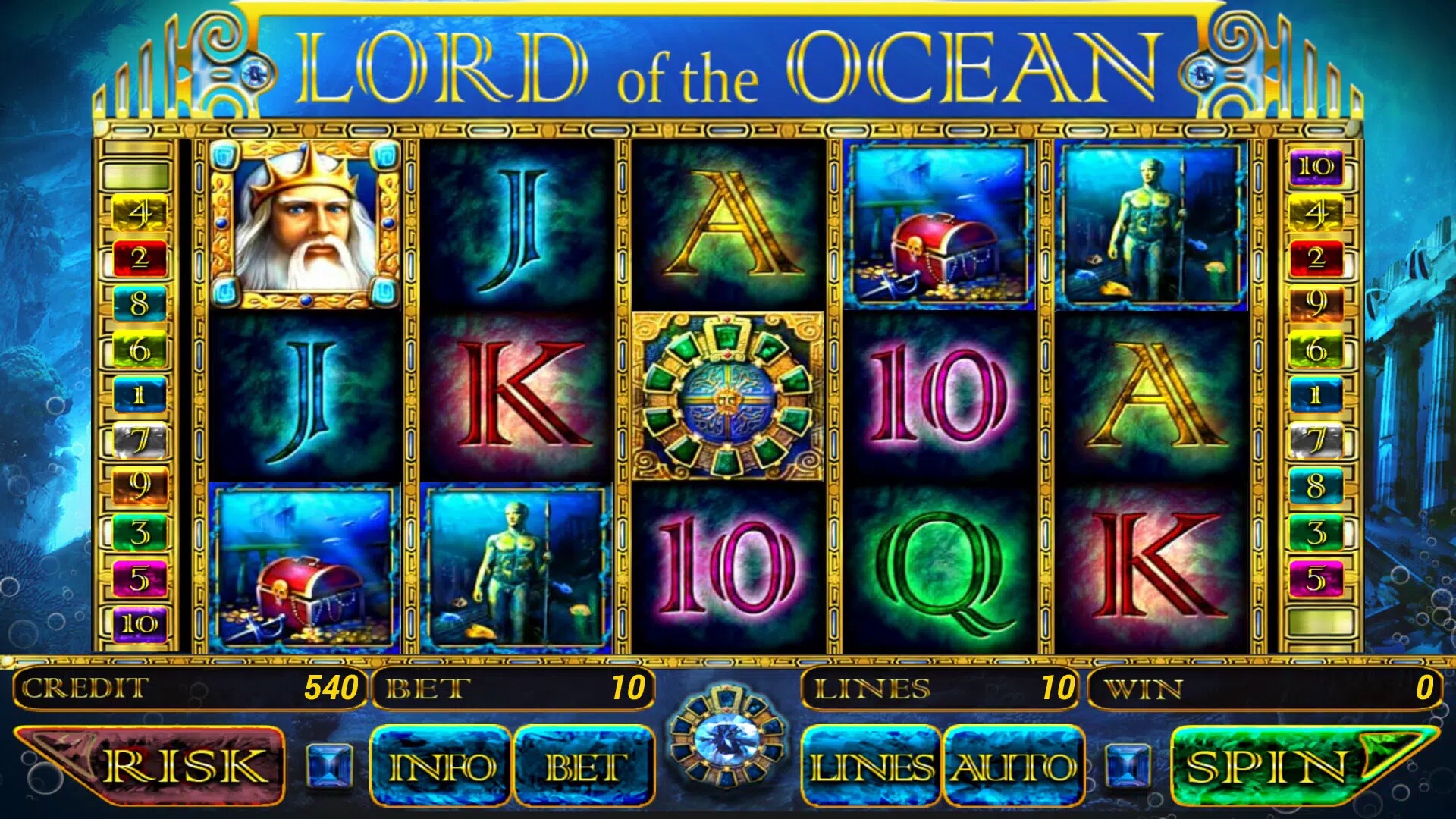 NaijaBet Mobile Version and Apps
NaijaBet offers a mobile app compatible with Android devices, providing a seamless betting experience on the go. Here's how to download and install the NaijaBet app on your device:
For Android Users:
NaijaBet offers a dedicated mobile app for Android users, enhancing the betting experience by bringing it to the fingertips of its users. The app can be downloaded from the link: http://news.naijabet.com/download/naijabet-android-app/.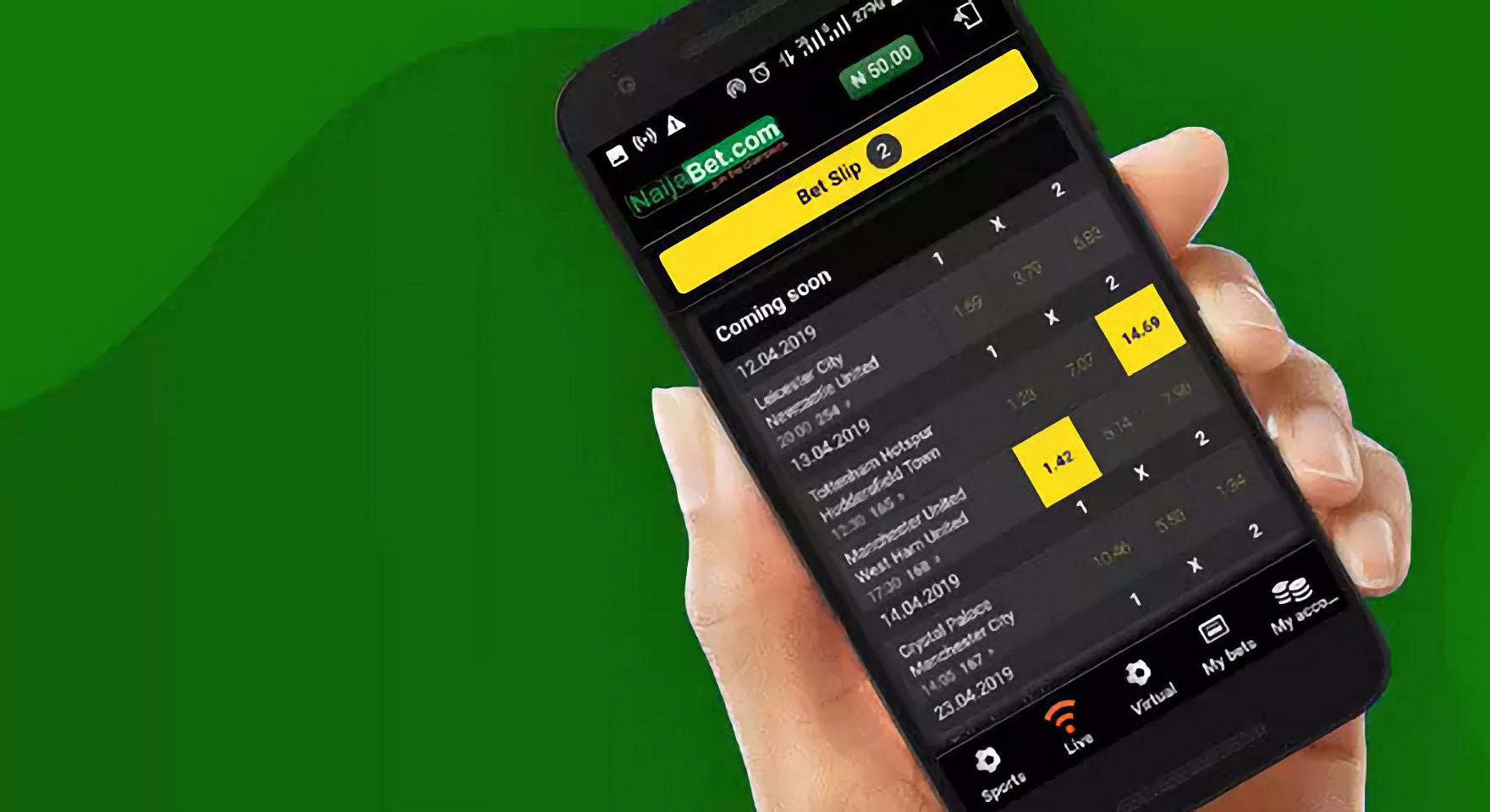 As of the time of writing this article, the app has been downloaded 23,698 times. The file size is 12.15 MB, and it was first created on February 18, 2015, with regular updates since then.
The NaijaBet Sports Betting Android App is designed to provide easy and convenient online sports betting. It covers various sports, including Soccer, Tennis, Handball, Basketball, Ice Hockey, Volleyball, Snooker, and Rugby League. In addition, it also offers betting options on Politics and Live TV Events.
The app boasts the best odds on all major leagues, tournaments, and events, allowing users to place bets on their favourite teams on the go. Whether you are a professional bettor or enjoy casual betting, this app is a valuable addition to your Android device.
Key Features of the NaijaBet App:
User-friendly navigation: Place a bet with a single tap.
Extensive coverage: Thousands of sports events and various leagues across the globe are covered.
Multiple betting options: Offers Straight Bets, Asian Handicap, and System bets, among others.
Real-time updates: Get upcoming game schedules, the latest sports odds, and real-time betting line updates.
Quick and secure transactions: Facilitates fast deposits and easy withdrawal requests.
Designed for all: This app caters to all, whether you're a sports fan or a betting enthusiast.
For Apple iOS iPhone and iPad Users
While NaijaBet does not currently offer a dedicated mobile app for iOS users, Apple device owners are not left out. The NaijaBet website is designed with a highly-responsive mobile version that can be accessed through any browser, including Safari.
This ensures that iOS users enjoy a seamless and efficient betting experience on their devices, similar to a dedicated app. Open your preferred browser, navigate to the NaijaBet website, and start placing your bets. The mobile website is optimised for ease of use, speed, and convenience, offering all the features and functionalities of the leading site.
General Information
Address
21, Irona Atikankan Road, Ado-Ekiti
Types of Sports
Football (soccer), Basketball, Tennis, Rugby, Cricket, Ice Hockey, Boxing, American Football, Handball, Volleyball, Snooker, Darts, Table Tennis, Futsal, Water Polo, Cycling, MMA (Mixed Martial Arts), Golf, Motorsports (Formula 1, NASCAR, etc.), Baseball
Licenses
Issued by
Nigeria's National Lottery Regulatory Commission
Licensed Countries
Nigeria
FAQ
What is NaijaBet?
expand_more
NaijaBet is a popular online betting platform based in Nigeria. It offers a wide range of betting options, including sports betting, live betting, virtual sports, and casino games. It's known for its user-friendly interface and comprehensive offerings.
What sports can I bet on at NaijaBet?
expand_more
NaijaBet offers a variety of sports to bet on, including soccer, basketball, and tennis. In addition, it provides betting options for political events and live TV events.
How does live betting work on NaijaBet?
expand_more
Live betting on NaijaBet allows you to place bets on events as they are happening. You can adjust your bets as the event unfolds, providing a dynamic and exciting betting experience.
What payment methods does NaijaBet accept?
expand_more
NaijaBet accepts payments via Interswitch Debit Cards, ATM Cards, wire transfers, direct deposit, GTBank 737 USSD platform, M Cash USSD platform, and OPay app.
What is the early cash-out function on NaijaBet?
expand_more
The early cash-out function allows you to settle your bet before the event has ended. This feature gives you the opportunity to secure part of your potential winnings or to minimise your potential losses.
What are the offerings in the virtual sports section?
expand_more
NaijaBet's virtual sports section includes virtual football, dashing derby, motor racing, platinum hounds, and table tennis. These games simulate real sports events and allow you to place bets on the outcomes.
Does NaijaBet have a mobile app?
expand_more
Yes, NaijaBet has an Android app that brings sports betting to your fingertips. However, there is currently no dedicated app for iOS users. Instead, iOS users can access the highly-responsive mobile version of the NaijaBet website through their preferred browser.