Home

chevron_right

betBonanza
betBonanza Sportsbook Overview
Updated 25 September 2023
In the ever-evolving online sports betting landscape, betBonanza emerges as a titan in the Nigerian market. Synonymous with versatility in betting options and a seamless user experience, this platform stands out not just for the breadth of its offerings but also for its staunch commitment to ethical and responsible gambling practices.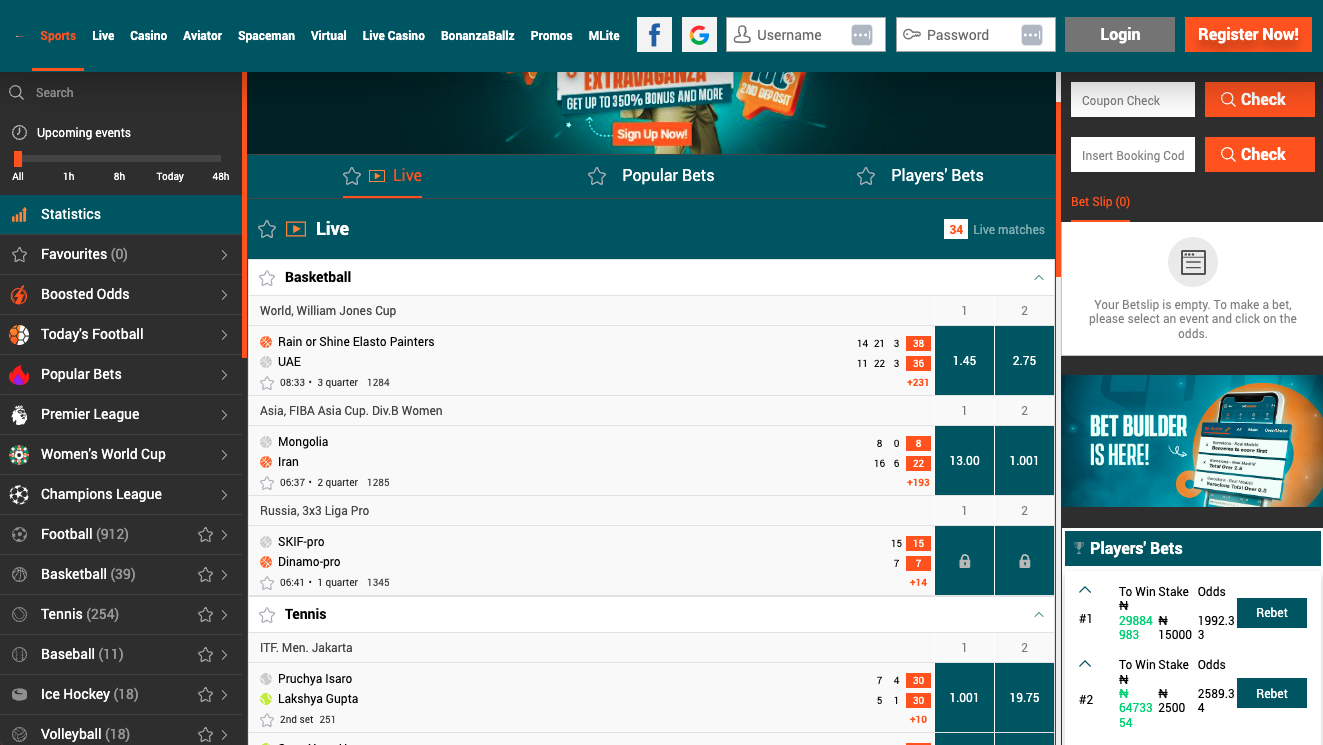 Designed with both the veteran punter and the rookie bettor in mind, betBonanza promises a secure, transparent, and riveting betting journey. Dive into this review as we dissect what sets this sportsbook apart from the rest of the industry.
What We Like About betBonanza
Diverse Betting Options: betBonanza offers a wide variety of sports and events to bet on, catering to a broad range of sports enthusiasts and punters.
User-Friendly Interface: The platform's intuitive design ensures that seasoned bettors and newcomers can easily navigate and place bets.
Responsible Gambling Commitment: betBonanza emphasises safe betting practices and promotes responsible gambling, ensuring players have the tools and resources to bet safely.
Security & Transparency: With advanced security measures, betBonanza ensures that users' data and financial transactions remain protected. Their transparent operations further enhance user trust.
Promotions & Bonuses: The platform frequently offers attractive bonuses and promotions, providing added value for its users.
What We Don't Like About betBonanza
Limited Global Presence: While betBonanza is a dominant player in Nigeria, its presence might be less vital in other international markets, limiting its appeal to global bettors.
Potential for Transaction Delays: Like many online platforms, there could be occasional transaction delays, especially during peak betting times or high-traffic events.
betBonanza Licencing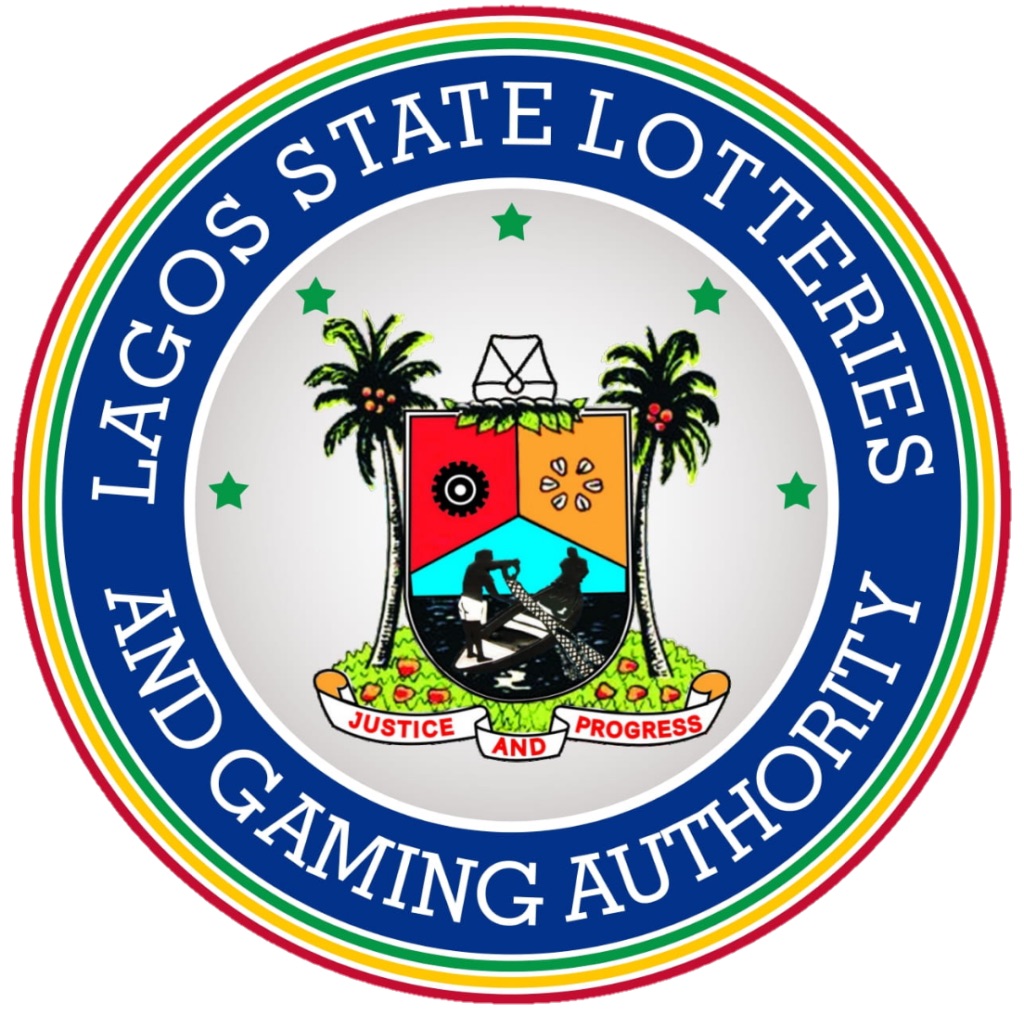 Ensuring compliance and adhering to the highest standards of fair play, betBonanza holds legitimate credentials in the world of online betting. The platform is dual-licensed, which further underscores its commitment to transparency and legality:
Regional Licensing: betBonanza is accredited by the Lagos State Lotteries Board, holding license No: 001370. This authorisation certifies its operations within Lagos – one of Nigeria's most populous and influential states.
National Endorsement: On a broader scale, the National Lottery Regulatory Commission, which supervises lottery and gaming activities across Nigeria, has also granted betBonanza the necessary permissions to operate. Their permit No is 0001026, providing nationwide recognition and approval.
Such robust licensing ensures players that betBonanza operates within the confines of the law and prioritises the integrity of its services.
betBonanza Registration Guide

Username: Choose a unique username.
Requirement: Mandatory to proceed.
Password: Secure your account with a strong password.
Requirement: Minimum of eight characters.
Email Address:
Requirement: Provide a valid email address, which will be essential for account-related notifications and password resets.
Mobile Number:
Requirement: Enter your mobile number, starting with the country code (+234 for Nigeria).
Referral Code:
If someone has referred you or has a promotional code, enter it here.
Age Confirmation and Terms Agreement:
Ensure that you check the box to confirm that you're 18 years old or above.
Acknowledge and agree to the terms and conditions after thoroughly reading them.
Special betBonanza Welcome Offers
Once you've registered, betBonanza has some enticing offers to get you started:
Deposit Bonus: Use the bonus code "CODE200" during your initial deposit to receive a welcome bonus of up to ₦100k.
Virtuals Cashback: Experience the thrill of virtual games! Get cashback of up to ₦50k on Virtuals during your first week.
Casino Free Spins: Enhance your casino journey. Make your 2nd deposit and earn up to 50 Free Spins in the casino section.
Embarking on your betBonanza journey is simple and rewarding. Follow the above steps, grab your bonuses, and explore exciting betting opportunities!
Deposits and Withdrawals on Your betBonanza Account
Depositing Funds on betBonanza
betBonanza provides its users with an array of deposit methods to ensure the utmost convenience. Whether you opt for online methods directly from your betBonanza account, cash deposits from bank branches, or mobile transfers through apps like Quickteller, the process is streamlined and user-friendly. Here's a breakdown of the available deposit methods:
| | | | |
| --- | --- | --- | --- |
| Payment Methods | Fees | Min. Amount | Description |
| Paystack | Free | ₦100 | Use your bank card, a transfer option, or other available methods to top-up. |
| Opay | Free | ₦100 | Deposit via bank card, transfer, Opay Wallet, or other methods. |
| WebPAY | Free | ₦100 | Deposit directly using your Debit/Credit card. Instantaneous deposit. |
| GT Pay - Card, Bank & 737 Banking | Free | ₦100 | Use your Debit/Credit card, online banking, or the 737 method. |
| GT Bank Mobile App | ₦50 | ₦100 | Deposit using the GT Bank Mobile App. |
| GTWorld App | ₦50 | ₦100 | Deposit via the GTWorld mobile application. |
| GT Bank Online | ₦50 | ₦100 | Deposit through your GT Bank Online account. |
| Deposit in a Betting Shop | Free | ₦100 | Top-up at any betBonanza betting shop. |
| Quickteller Paypoint Agent | Free | ₦2000 | Deposit cash without needing a bank account balance. |
| Palmpay Agent | Free | ₦100 | Another cash deposit method without needing bank account balance. |
| Quickteller Web | ₦100 | ₦100 | Deposit directly via www.quickteller.com. |
| GT Bank Branch | ₦50 | ₦100 | Deposit at any GT Bank Branch. |
| Bank Branch | Free | ₦100 | Cash deposit from any bank branch, even without a bank account. |
| Quickteller Mobile App | ₦100 | ₦100 | Requires the Quickteller app installed on iOS, Android, or Blackberry. |
| Palmpay | Free | ₦100 | Deposit via the Palmpay Mobile App. |
| ATM | ₦100 | ₦100 | Deposit from over 10,000 ATM branches nationwide. |
| Quickteller USSD | ₦100 | ₦100 | Deposit directly from mobile using a USSD code. |
Before initiating a deposit, users are advised to know the fees and minimum deposit amounts associated with each method. This ensures a smooth and hassle-free transaction process.

Funding betBonanza Account: Step-by-Step Guide
Online Deposit:
From your dashboard, click the 'Online Deposit' icon or the 'Deposit' shortcut at the top right corner.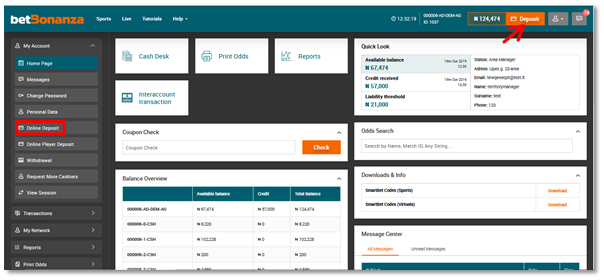 Select Payment Channel:
Browse through the available online payment methods.
For a quick and free deposit, choose WebPAY and click 'Deposit'.
Enter Deposit Amount:
Specify the amount you wish to deposit.
Click 'Continue' to move to the next stage.
Interswitch WebPAY Interface:
You'll be taken to the Interswitch WebPAY page.
Input your Credit/Debit card details and click 'Pay'.
A One Time Password (OTP) will be sent to your mobile or email. Enter the OTP to authenticate and complete the transaction.
Depositing with Quickteller:
You can opt for either Quickteller web or app.
Note: Using Quickteller attracts a fee of ₦100.
For app users, ensure the Quickteller app is installed on your device.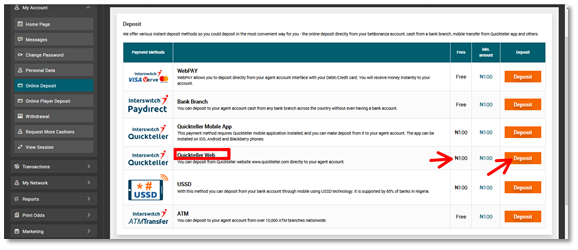 Quickteller Web Deposit:
Visit Quickteller's website.
Log in and select betBonanza.
Input your betBonanza account ID, email, and phone number.
Confirm your details, input your bank card details, and specify your deposit amount (between ₦100 and ₦250,000).
Payment Completion:
Click 'Pay' and await your confirmation notification.
Funds are credited instantly to your betBonanza account.
USSD Deposit:
Click 'Deposit' and note that this method incurs a ₦100 fee.
Follow the given USSD prompts and instructions to complete your deposit.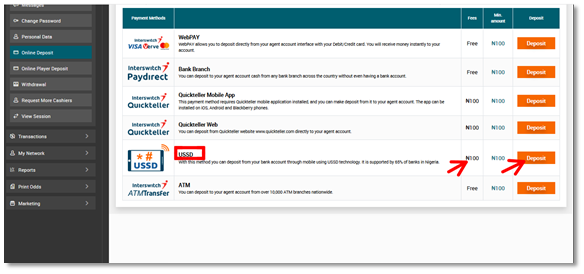 Depositing via GT Bank Online:
Click the 'Deposit' icon. This method comes with a ₦50 fee.
GT Bank Online Process:
Go to the GTB website and log in to your Internet banking account.
Navigate to 'Payments & Collections' and select 'Sports and Gaming'.
Choose betBonanza, input your account ID, specify the deposit amount (between ₦100 and ₦10,000,000), and follow the remaining instructions to complete the deposit.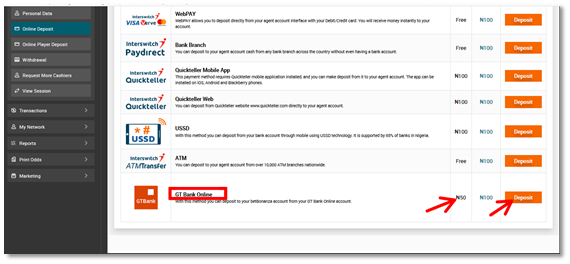 Always confirm payment details and amounts before finalising any transaction to avoid deposit discrepancies.
Withdrawing Funds from betBonanza.com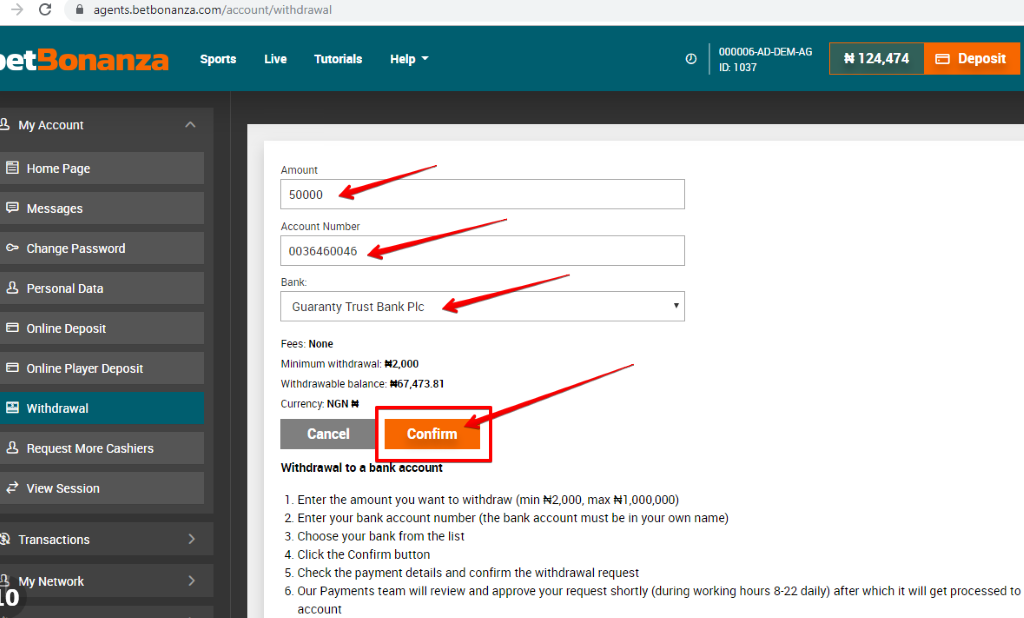 Making a withdrawal as an agent from betBonanza is simple, swift, and, most importantly, free when done via bank transfers. The process ensures you get your funds within a day, any day of the week. Here's your step-by-step guide to making a bank transfer withdrawal:
Log In:
Visit agents.betbonanza.com.
Enter your username and password to access your account.
Accessing Account:
On the left-hand side menu, locate and click on 'My Account'. This is your central hub for all account-related activities.
Initiate Withdrawal:
Click the' Withdrawal' option in the 'My Account' section.
This will prompt you to provide your bank details.
Enter Bank Details:
Key in your 10-digit Bank Account Number.
Subsequently, provide the name of your bank.
Confirmation:
Before finalising, ensure all details are correct.
Click on 'Confirm' to initiate the withdrawal process.
Once done, be patient as your withdrawal request gets processed. The funds should reflect in your bank account within 24 hours of approval. Always double-check your bank details to ensure a smooth and error-free withdrawal.
Let's take a closer look at betBonanza
Since its establishment in 2014, betBonanza has been a beacon of customer-centric service in the betting industry. Their dedication is palpable in every service and innovation they present.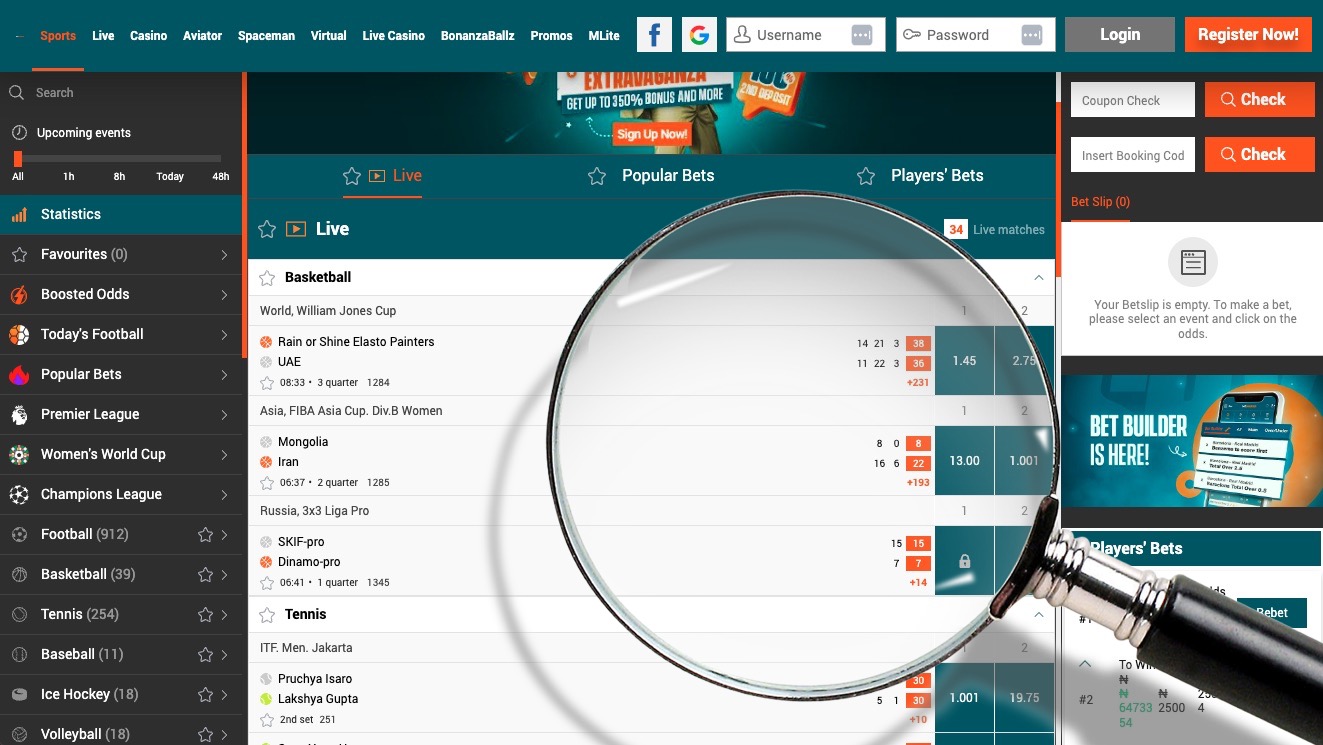 Why Choose betBonanza?
It's simple. Their principles resonate with the following:
Inclusivity: Everyone is welcome.
Fairness: Transparent and equitable gameplay is their hallmark.
Reliability: You can bank on their consistency.
Efficiency: Expect swift reward processing.
Central to betBonanza's ethos is a mission that reveres both its users and team. The brand constantly pushes boundaries to provide entertainment that's not only enjoyable but also rewarding. Their aim? To be etched in history as Africa's most beloved gaming and betting platform.
Should you have any innovative ideas or suggestions, betBonanza is known for being receptive. They truly value their community's input.
A Glimpse into Their Offerings
Sports Betting: betBonanza offers a rich tapestry of betting options. They cover a vast spectrum, from classic pre-match bets to live action and inventive combinations.
Football enthusiasts, in particular, will appreciate their extensive coverage, but they don't stop there. Various sports, and even political events, are available for bets.
Their array of sub-markets adds depth to the betting experience for seasoned players. And for those wanting an early exit, there's the handy "Cash Out" option.
Virtual Football: Users can delve into lifelike virtual football simulations. And word has it, betBonanza is always looking for ways to level up their virtual game.
Numbers Betting: This is where the allure of numerical possibilities comes alive. Interested users might want to explore their [about game] section for expert pointers.
Casino: While once the reserve of elite circles, betBonanza has democratised casino gaming. Their suite includes global casino giants, with some games offering tantalising jackpots.
Rewards: It's not just about bets and games; betBonanza frequently curates special treats for its community. Curious? Check out their platform for the latest.
BonanzaPartners: For budding entrepreneurs, betBonanza offers an opportunity via the BonanzaPartners program.
Safety Assured
Data Security: betBonanza is stringent about data protection, employing top-notch measures like SSL encryption. Their offerings also have the stamp of approval from recognised third-party auditors.
Financial Well-being: Rest assured, funds entrusted to betBonanza are managed with renowned Nigerian banks such as GT Bank and Zenith Bank, among others.
Engage with betBonanza
If you ever need assistance or have feedback, betBonanza is known for its prompt and attentive customer service. Their communication channels include Live Chat, phone, WhatsApp, and email. Additionally, their comprehensive FAQ might provide instant clarity.
A Thought on Responsible Gaming
One of betBonanza's commendable features is its emphasis on responsible gaming. The platform actively promotes breaks and provides tools for players to keep their gaming habits in check.
betBonanza Sportsbook
The betBonanza Sportsbook stands out as an epitome of modern-day sports betting. Catering to novice and seasoned bettors, it provides an extensive array of sports and events, ranging from globally renowned football leagues like the English Premier League and La Liga to niche sports events.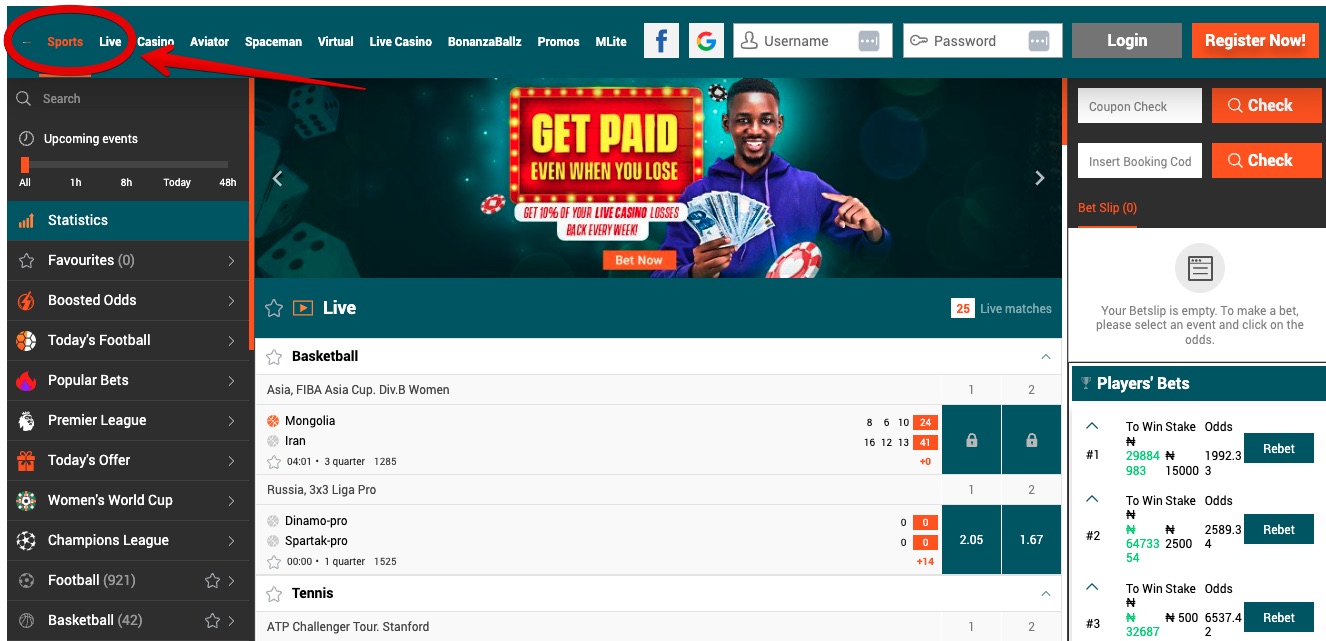 Beyond traditional pre-match betting, their platform shines with live-betting capabilities, allowing users to immerse themselves in the thick of the action and make decisions on the go. Their vast assortment of sub-markets ensures that even the most discerning punters find something that piques their interest.
Add to this their innovative features such as "Cash Out," and it becomes clear that betBonanza's Sportsbook is more than just a betting platform; it's an experience tailored to maximise excitement, choice, and user satisfaction.
betBonanza Football Betting
betBonanza is recognised for its rich and diverse sports betting portfolio. The platform embraces an international approach, featuring betting prospects on renowned leagues such as the English Premier League, La Liga, Serie A, and the Champions League.
Whether you're keen on predicting match outcomes, total goals, individual player metrics, or diving into the thrill of live in-play betting, betBonanza has got you covered. Designed with users in mind, the platform's intuitive interface is complemented by detailed statistics, ensuring that novices and seasoned bettors have all they need to craft strategic wagers.

betBonanza Basketball Betting
When it comes to basketball betting, betBonanza delivers a slam dunk experience. Highlighting celebrated leagues such as the NBA, EuroLeague, and an array of national circuits, the platform provides a myriad of wagering possibilities, ranging from point spreads and over/under totals to bets centred around individual player performances.
But the excitement doesn't end at tip-off; betBonanza's live betting feature enables enthusiasts to stake their claims while soaking in the adrenaline of live matches. With its all-encompassing basketball offerings and instantaneous updates, betBonanza stands as a go-to destination for a vibrant and all-encompassing basketball betting journey.

betBonanza Tennis Betting
betBonanza's tennis betting market serves as a prime destination for fans of the sport, offering a rich tapestry of wagering opportunities across grand slams, ATP, WTA tours, and even challenger events.
The platform elegantly caters to both seasoned bettors and newcomers, presenting options from outright tournament winners and match results to intricate point-by-point live betting.
Complemented by a sleek interface and up-to-the-minute statistics and live scores, betBonanza ensures that tennis enthusiasts are equipped with all the tools they need for an informed and thrilling betting experience.

betBonanza Live Betting
betBonanza's live betting platform plunges bettors right into the heart of the action by allowing them to place wagers on unfolding events in real time. The excitement is palpable as the odds fluctuate to reflect the live developments within a game, whether it's a sudden goal in soccer, a three-pointer in basketball, or a game-changing serve in tennis.
The live betting option allows punters to adjust and recalibrate their betting strategies on-the-fly, depending on the live turn of events. Further enriched by up-to-the-minute stats and game insights, betBonanza ensures that every live bettor is armed with the most recent data, facilitating informed betting choices and amplifying the thrill of the game.

betBonanza Cash Out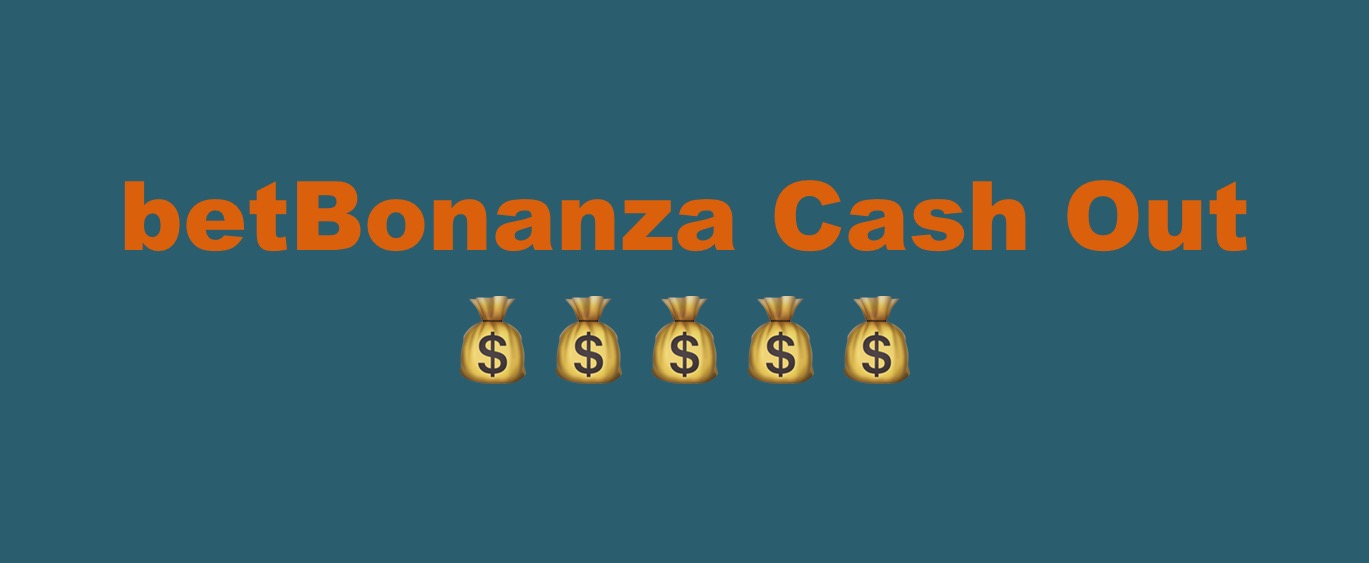 Access Your Bets: Start by clicking on the 'My Account' icon at the top of the betBonanza webpage.
View Betting History: Select the 'Betting History' option once in your account. This will display a comprehensive list of all your bets.
Identify Eligible Bets: Not all bets are eligible for Cash Out. Those will show a 'Cash Out' button alongside the potential amount you can withdraw.
Execute the Cash Out: If you decide to go ahead with the Cash Out, simply click the 'Cash Out' button. Once done, the stated amount will be credited instantly to your betBonanza account.
Confirmation: After a successful Cash Out, your Betslip will update to reflect this action, confirming that the process was completed successfully.
Virtual Sports on betBonanza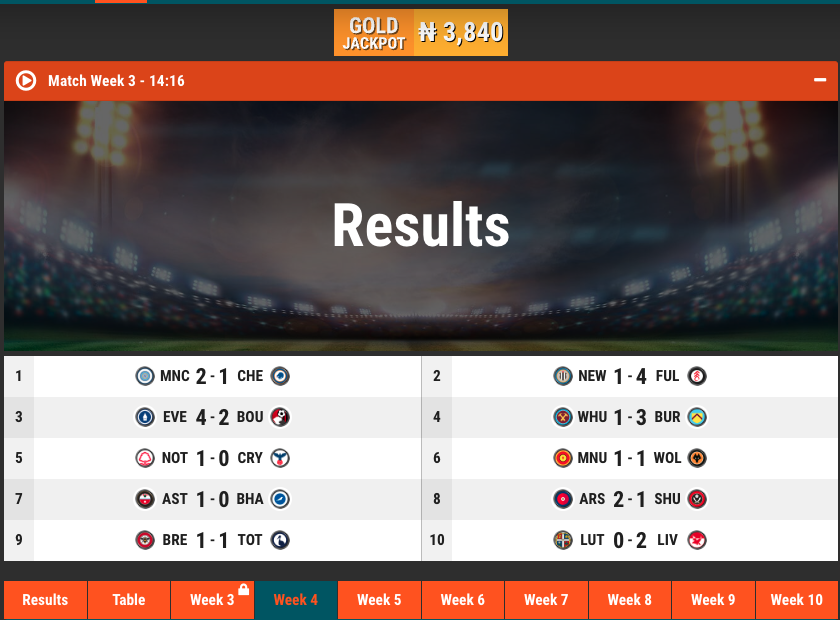 betBonanza offers an exciting range of virtual sports that simulate real-world sporting events. These games run continuously and are generated using advanced algorithms to ensure fairness and unpredictability. Here's a breakdown of the virtual sports you can enjoy on betBonanza:
England League: Experience the thrill of English football without waiting for the weekend. Bet on simulated matches featuring teams that resemble those from the premier English league.
Spain League: Dive into the enthusiasm of Spanish football. Predict match outcomes from teams echoing the top Spanish clubs and watch as the action unfolds.
Italy League: Experience la dolce vita with the virtual Italian league, where you can bet on outcomes from teams mirroring Italy's top football clubs.
Turbo Football: For those who want their football fast and furious, Turbo Football offers quick matches that resolve in minutes. Perfect for those looking for rapid results.
Greyhounds: The timeless thrill of greyhound racing is available anytime you want. Bet on your favourite virtual dogs and watch them race to the finish line.
Colour-Colour: A simple and engaging game where players predict which colours will appear most frequently, adding a splash of vibrancy to the virtual sports lineup.
Spin&Win: Try your luck with this roulette-inspired game. If your intuition proves right, predict where the ball will land and win big.
Super 6: A lottery-style game where players pick six numbers, hoping their selection matches the drawn numbers for a chance at a jackpot.
Keno: A classic favourite, betBonanza's virtual Keno lets players choose numbers and watch as the draw determines if they've won.
Whether you're a football enthusiast, a lottery lover, or just looking for quick entertainment, betBonanza's virtual sports offer something for everyone. Enjoy the convenience of 24/7 gaming and the chance to win big anytime, anywhere.
betBonanza Casino
Dive into betBonanza's bustling casino section, where you'll find an assortment of games catering to all players. Whether you want something classic or a fresh gaming experience, this platform covers you. Here's a closer look:
Aviator vs Spaceman (2 games): Experience a space-themed face-off with this duo of exciting games. Choose your side and get ready for an interstellar adventure.
Drop and Win Promo (32 games): Boost your chances with 32 promotional games with special offers and higher odds of winning. Watch for this section, and you might just land a significant drop!
Virtual (11 games): For those who want the feel of real-world sports without the wait, the 11 virtual games here simulate various sporting events and offer continuous play.
Crash Games (9 games): Thrilling games that test your timing and intuition. The goal? Cash-out before the game crashes!
New (128 games): Fresh off the developer's desk! Check out 128 of the latest games introduced to the betBonanza platform.
Slots (593 games spin the reels with a vast selection of 593 slot games, each offering unique themes, graphics, and winning opportunities.
Jackpots (26 games): Dream big with 26 jackpot games, where a single spin might turn you into a millionaire!
Table games (14 games): Experience the elegance of classic casino gameplay with various table games like Blackjack, Roulette, and Poker.
Instant (17 games): These 17 games promise quick play and even quicker results for those short on time.
ESA Instant Games (7 games): A unique subset of instant games that provide rapid gameplay with enticing visuals and sound.
Scratch cards (26 games): Rediscover the joy of scratching off to win with 26 different scratch card games.
At betBonanza's casino section, there's always a game waiting to match your mood. With an expansive range, from the classics to innovative new titles, every visit promises a fresh and exhilarating experience.
betBonanza Mobile Version and Apps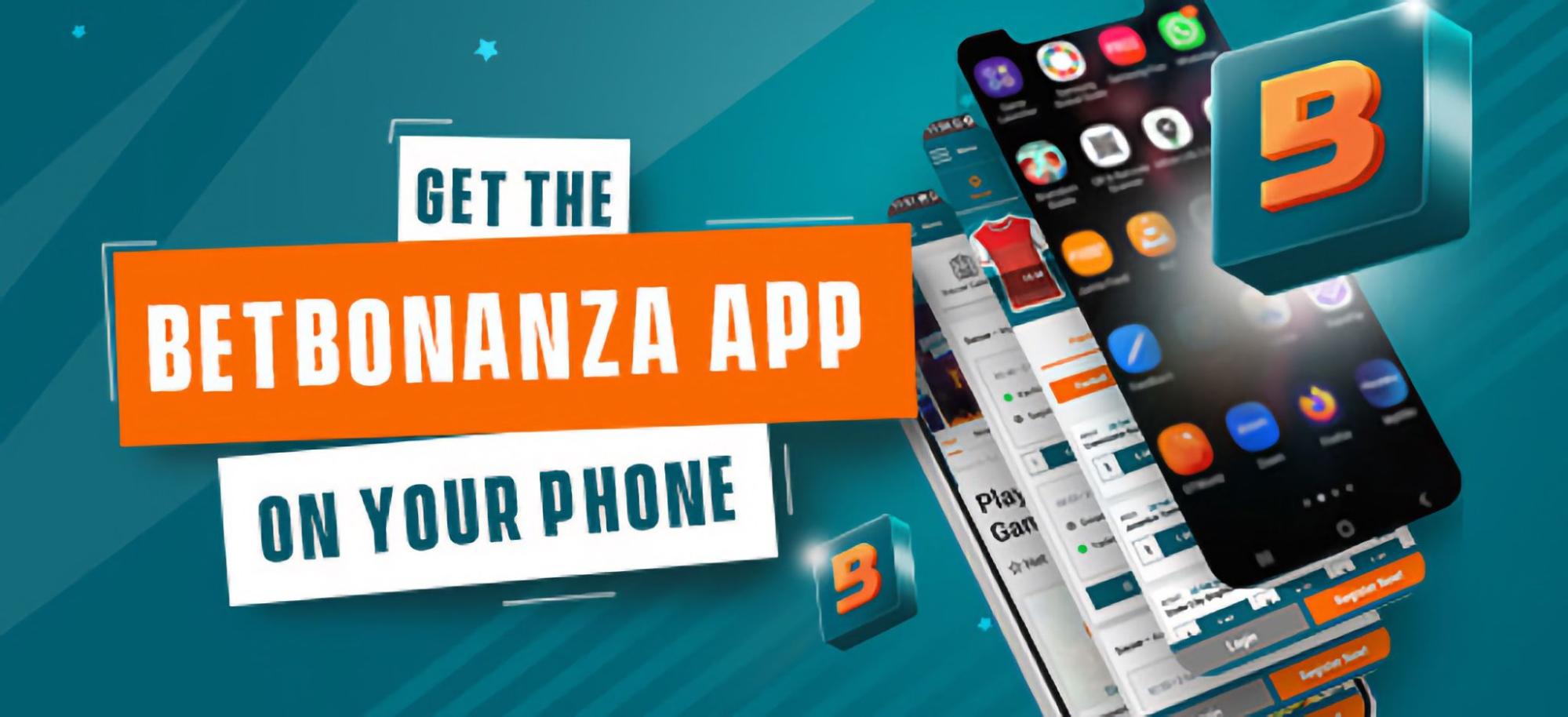 For Android and iOS users, betBonanza doesn't offer a dedicated app. Instead, they've optimised their website for mobile use. Regardless of your device type, simply navigate to the betBonanza website from your phone's browser.
The site is seamlessly tailored for mobile interaction, ensuring you get the same efficient and user-friendly experience as you would on a desktop.
betBonanza on Android
While on your device, visit the betBonanza website.
A pop-up will surface at the bottom of your screen, prompting 'Add betBonanza to Home Screen'.
Tap on it and then click 'Install' when prompted.
The app will initiate its download and installation processes. Once done, you'll spot the betBonanza icon on your home screen, ready for action!
betBonanza on Apple iOS
For those using iOS devices, the process has its twist. Upon accessing the betBonanza website via Safari, you'll be greeted with a pop-up at your top, suggesting "add betBonanza to your home screen". A step-by-step guide will subsequently display, walking you through the installation process.
Open your Safari browser and head to BetBonanza.com.
A pop-up will emerge at the screen's top, suggesting 'add betBonanza to your home screen'.
For clarity, a step-by-step guide will be displayed. Follow these steps:
Activate the share button at your screen's base.
From the menu that appears, tap 'Add to Home Screen'.
Finalize the process by clicking 'Add' on the screen's top-right corner.
Once the app graces your device, dive into the diverse sports betting options. With betBonanza's mobile app, you're always in the game, taking advantage of every golden opportunity to bet and win. Don't wait - elevate your betting game today with the betBonanza app!
General Information
Types of Sports
Football (soccer), Basketball, Tennis, Rugby, Cricket, Ice Hockey, Boxing, American Football, Handball, Volleyball, Snooker, Darts, Table Tennis, Futsal, Water Polo, Cycling, MMA (Mixed Martial Arts), Golf, Motorsports (Formula 1, NASCAR, etc.), Baseball
Licenses
Issued by
Nigeria's National Lottery Regulatory Commission
Licensed Countries
Nigeria
Issued by
Lagos State Lotteries Board
Licensed Countries
Nigeria
FAQ
Do I need to download an app to use betBonanza on my mobile?
expand_more
No, betBonanza doesn't have a dedicated app for Android or iOS. Instead, they have a mobile-optimized website which you can access directly from your phone's browser.
How do I access betBonanza's mobile version?
expand_more
Simply open your phone's browser and enter the betBonanza website URL. The site will automatically adjust to fit your mobile device, providing an optimized experience.
Is there a difference between the desktop version and the mobile version of betBonanza?
expand_more
Functionality remains largely the same. The mobile version is designed for ease of use on mobile devices, ensuring all features are accessible and user-friendly on smaller screens.
How do I place bets on the mobile version?
expand_more
The betting process is straightforward. Navigate to the sport or casino game of your choice, select your options, and proceed to the Bet Slip. You can also use features like live betting and cash out in real time.
What are the virtual sports available on betBonanza?
expand_more
You can bet on various virtual sports such as England League, Spain League, Italy League, Turbo Football, Greyhounds, Color-Color, Spin&Win, Super 6, and Keno.
What casino games can I play on betBonanza?
expand_more
betBonanza's casino section offers a variety of games, including Aviator vs Spaceman, Drop and Win Promo, Virtual games, Crash Games, Slots, Jackpots, Table games, Instant games, ESA Instant Games, Scratch cards, and BetGames.
Can I use the Cash Out feature on the mobile version?
expand_more
Yes, you can! To Cash Out, click on the My Account icon and select Betting History. You'll see the Cash Out button next to eligible bets. Clicking on this will instantly transfer the specified amount to your betBonanza account.